Are you looking for bike shops and rentals in Cincinnati, OH? If you're around the area, you might want to check out the following bike rentals that we've rounded up below. This will give you an insight as to which bike rental is suited for your needs.
Not everyone has a bike or they may find it difficult to bring their bike for safety and airline reasons. With a bike rental program, you'll get around the streets and scenic places of Cincinnati in no time.
The Best Bike Rentals in Cincinnati
Below are our suggested bike rentals that you'll find around Cincinnati:
1. Red Bike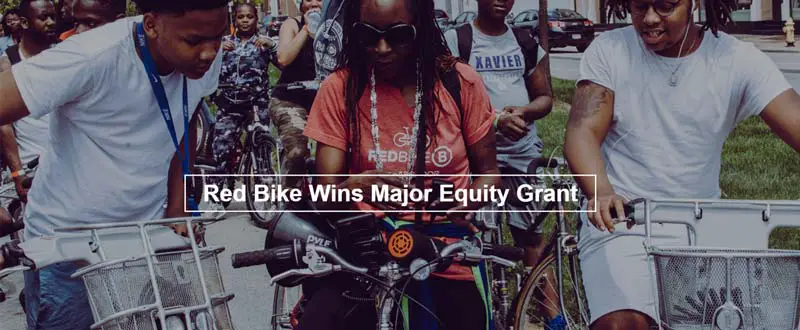 With one of their stations situated at 2 W 4th St, Cincinnati, OH 45202, Red Bike is a bike rental service that's open 24 hours a day and is a great transport service as well. They have flexible plans for commuters who want to use bikes for long-term use. For instance, if your work is in Cincinnati and you need a bike for commuting, you can count on Red Bike for that.
Red Bike has a lot of stations and it's also easy to book a ride using your phone via the mobile app. Red Bike also has friendly staff members that will give you advice on suggested rides for you and/or your group or companions.
If you don't like the hassle of paying fees all the time, there's an Annual Pass aside from the Day Pass, which takes out the chore of having to worry about the rental fee all the time. This makes it suitable for commuters or those who want to use the bike in Cincinnati for a long time. They even have a "name-a-bike" program that lets you personalize your bicycle.
Since they are the biggest bike rental station in Cincinnati, they have a wide range of stations, which you can view here. When it comes to amenities, Red Bike accepts credit cards for payment. They have both regular road bikes and electric bikes so you can choose depending on your needs.
Rental Plans
Here's what to know about their rental plans:
1. Day pass
This day pass will give you access to 2-hour rides for the entire day (24 hours). However, you do have to be responsible for checking in and out your bike within the said time frame to avoid being overcharged. For this, you'll have to use your app to locate their bike stations scattered around Cincinnati and other neighboring areas such as Newport, Covington, and Bellevue.
2. Annual pass
They also have an annual pass that you only need to pay once and you can ride your 2-hour trips as long as you want and need. Much like with the day pass, annual pass holders also need to check in and check out their bikes in any of their stations.
3. Monthly pass
You can also avail of their monthly pass, which has similar rules with the annual and daily pass but only for 30 days.
Because of the convenience of the app, you can find it easy to book a bike on your own. Each bike is equipped with baskets on the front and at the back so it's also a great way to go grocery shopping or run an errand with.
Suggested Routes
Here are some suggested routes for Red Bike rentals in Cincinnati:
Fountain Square
You can start this route at Fountain Square for breakfast or a meal near the fountain. Enjoy the view of the city and the high-rise buildings around you. Feel free to explore the different establishments nearby.
After going to Fountain Square, you can go to the Public Library of Cincinnati for a little historical tour and architectural design inspiration. They also have used books up for grabs so bring your bookworm friends along. Aside from that, the library also has some exhibits.
Your last destination is Findlay Market, which also has a lot of food hubs and historical sites. If you're a foodie then this is a great place to try unique options out there. There are even menus and the like for vegans!
Botanical Garden and Zoo
Start this route at the University of Cincinnati and head to Cincinnati Zoo and Botanical Garden. As the mascot of the university, bearcats can be seen there.
You will find various dining spots at Calhoun Street, such as pizza parlors and beer houses. There are also various shops to check out, so take your time.
Getting There
Aside from being a commuter's bike service, it's also a great way to travel around Cincinnati if you are new to the place. Each bike rented also comes with a lock. If you are interested in renting one of their bikes, you can call them at (513) 621-2453. You can also find out more about their e-bikes and annual rentals on their page.
2. The Garage OTR

If you're looking for an electric bike rental, why not try The Garage OTR? They have class 1 bikes that are ideal for first-time riders or commuters. This makes it suitable for the whole family and/or for casual riders. This bike rental service has 3-hour rental rates but they also have hourly plans for short trips or grocery errands.
With each bike rented, you get suggested routes, a bike lock, and a helmet. For making deposits, a credit card is required. You can also pay an optional insurance fee for the rented bike. They offer a first-come-first-served policy even on online reservations.
Aside from that, they are also open for bigger events, such as:
team building
group tours
large gatherings
tours not on their scheduled times
Getting There
Aside from that, they also have bike repair services for you to check out. If you find bike locks complicated, they have staff that will greatly assist you on how to use them efficiently. What's more, they will inflate your bike for free.
Among the nearby establishments that you will find near The Garage include the Know Theater of Cincinnati, Gallery OTR, G. Salzano's Barbershop OTR, Taste of Belgium, Clutch, Copper & Flame, AAA Downtown Cincinnati, The Kroger Co., Kemba Credit Union, and much more.
They also enforce COVID-19 safety guidelines, such as face masks and disinfection between visitors. You can contact them at (513) 225-1583 or visit them at 1150 Vine St, Cincinnati, OH 45202.