Are you looking for Atlanta bike rentals and shops? We've got some suggestions for you – a list of bike rentals around the area that you might be interested in.
Whether it's a daily commute or a stay-in vacation, there's a bike shop and rental service that's just for you. Check out the different bike hubs below for more information and how to schedule an appointment with them.
The Best Bike Rentals in Atlanta
Here are the best bike rentals that you'll find in Atlanta:
1. Pedego Electric Bikes – Atlanta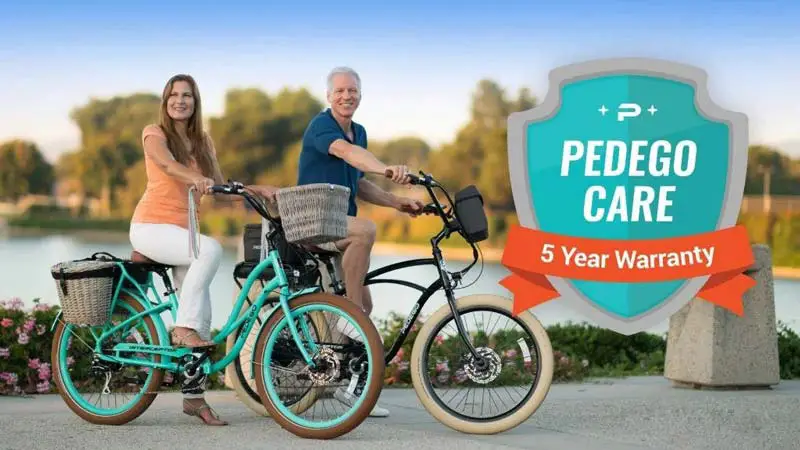 If you are a fan of electric bikes, the Pedego Electric Bikes – Atlanta is a great rental service for you. Among their best bikes for rent include electric bikes such as the following:
Stretch – a bike that has front and back cargo areas for a basket, which makes it great for daily commuting, delivery riding, and other similar tasks.
Platinum Interceptor – a bike that's good for simple daily commuting.
Element – if you're a fan of big, fat tires then this is the bike for you.
They also rent out child seats when you need them. When you rent out a bike, you also get a free bike lock and a helmet. Moreover, they have a shop containing pre-loved electric bikes for you to choose from.
When you check out their business, they're also near some establishments such as Gunshow, Vickery's Bar & Grill at Glenwood Park, Kroger, The Beverly, and The UPS Store.
As for their staff members, they're easy to talk to and they also help new cyclists. Their mantra is "it's a bike first" which means they don't care so much about the extras but rather the essence of the bike's usefulness for getting the commuter from point A to point B.
The business welcomes walk-in clients plus they have free parking, wheelchair accessibility, and they also observe COVID-19 guidelines like social distancing, masks, and contactless payments. They accept credit cards and are pet-friendly and you can visit them from 10 AM to 6 PM.
As a woman-owned establishment that also has gender-neutral restrooms, it's also a great way to enjoy the weekend with the family if you have kids because they have child seats available. Their on-site address is at 414 Bill Kennedy Way SE Ste 101 Atlanta, GA 30316. You may also call (404) 975-3915 for more information.

2. Atlanta Bicycle Barn
Located at 151 Sampson St NE Atlanta, GA 30312, Atlanta Bicycle Barn offers a wide selection of Raleigh hybrid bikes to choose from. They also have ties to ElectroBike Georgia with e-bikes.
When it comes to rentals, they offer cruisers, e-bikes, tandem bikes, and kids' trailers all at different hourly and all-day rates. Their helmets are free but their bike locks come with a small fee. They are on a first-come-first-served basis since they do not accept advanced reservations, so come early!
Other services that they offer include bike repairs, e-bikes, and selling bike gear. For instance, they have this special GPS-enabled Bluetooth helmet, which will be helpful for long-distance riders.
When you get to the site, they also observe health and safety standards, such as the requirement of face masks and the use of cashless payment methods, such as Apple Pay, Android Pay, and credit cards. It's also a pet-friendly and kid-friendly establishment with street/private lot/bike parking and has wheelchair accessibility.
Their office hours are from 10 AM to 7 PM all week. If you want to know more about their bike rental program, you can call them at (770) 873-2413, send them an e-mail at [email protected], or visit the address mentioned above.

3. Comet Trail Cycles
If you want to ride along the Silver Comet Trail, the Comet Trail Cycles is a great bike shop/rental service for you. They are open from 9 AM to 7 PM (weekends), 10 AM to 5 PM (Monday), and 10 AM to 7 PM (Tuesday to Friday).
They don't require reservations for hourly and daily rentals, which is ideal for those who just want to go straight ahead to the store. However, if you want to rent for more days ahead (the fees may vary), you have to call them for reservations. You may also want to complete the online waiver in case you want to go into the store.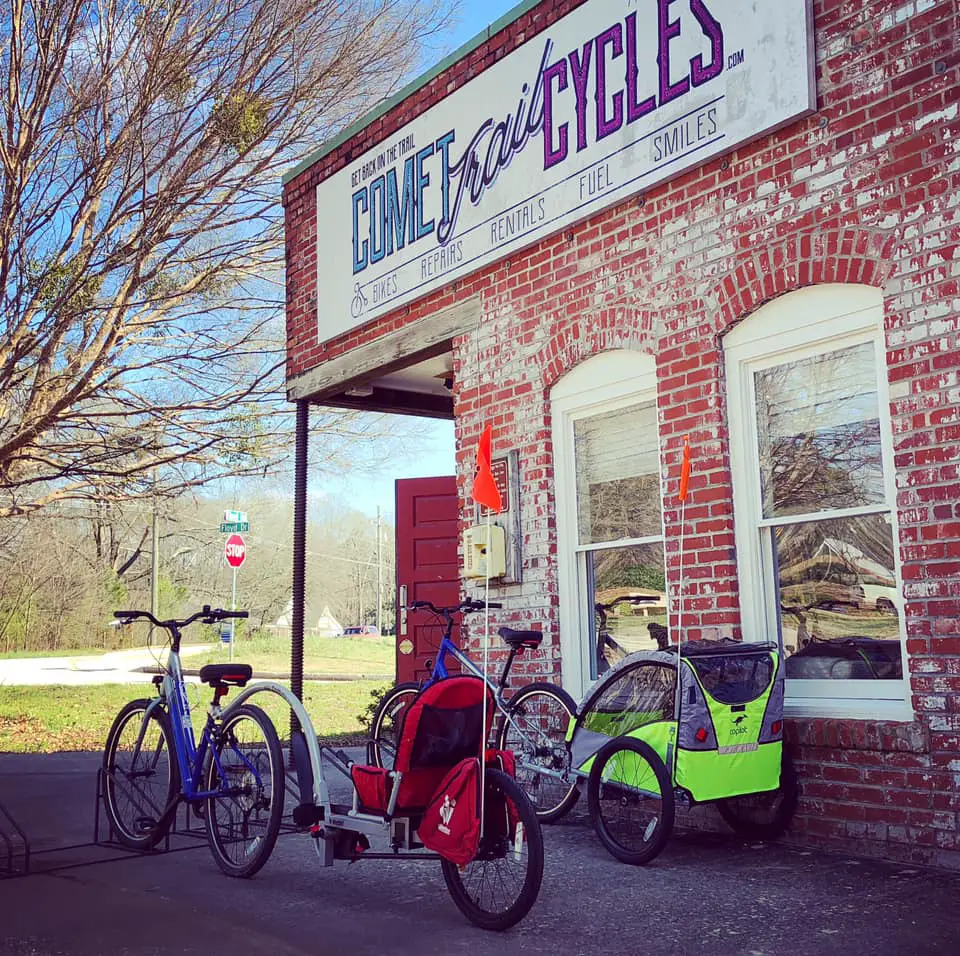 This bike shop/rental service offers path and road bikes for you to rent – each with different hourly and daily rates. Aside from rentals, they also offer bikes for sale, bike gear, repairs, and even snacks and beverages that you'll need for trailblazing.
When it comes to bike repairs, they have a la carte services as well as a tune-up and bike building. Their packages also include a full bike inspection and safety check so that you're ready to hit the road with peace of mind.
Moreover, they also have extras such as a pre-purchase inspection in case you want to buy a bike from someone else. They can also install a bike rack for your car when needed. If you need a bike to be shipped to somewhere else, you can also pay them a little fee to do just that.
Are you interested in Comet Trail Cycles? Give them a visit at 4342 Floyd Rd Mableton, GA 30126, or call (770) 819-3279 for more information. They have wheelchair accessibility on-site and they also accept credit cards.
4. Civil Bikes

Do you want a unique historical tour? Check out Civil Bikes – a bike rental service that focuses on Atlanta's culture, people, communities, and social awareness.
This bike rental has knowledgeable staff members that will give you a tour that's tailored to your interests so it won't be a boring history class. If you're visiting Atlanta for some reason, this is a must-try experience because it will give you a lot of information and insight into the community.
Aside from historical bike tours, they also offer bike repairs, as well as sales, if ever you want to own bikes or need bike gear. Their goal was to get people to experience touring different museums via bike and it will help Atlanta's history to become highlighted in a fun way.
If you're interested in a bike tour, you can call them at (404) 323-8754 or visit their website. Their operating hours are from 10 AM to 7 PM on weekdays and up to 7 PM on weekends.
5. Bicycle Tours of Atlanta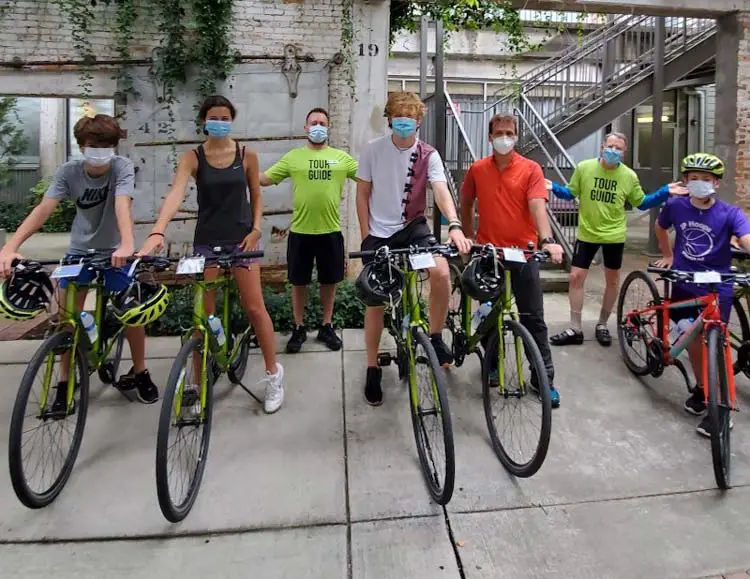 Yet another great bike rental and tour service are the Bicycle Tours of Atlanta, which is located at Studioplex Lofts, 659 Auburn Avenue, Atlanta, GA 30312. They offer a wide range of outdoor public tours for the family plus you also have options for larger groups (more than 6) by contacting the bike rental service.
You can choose the scenic historic sites such as the Atlanta Beltline and Oakland Cemetery or drop by Atlanta's civil rights spots, such as during the 1960s and the Jim Crow era. They also offer corporate events/team building or you can book a private tour for your family and friends.
For more information, you can contact Robyn Elliott at 404-273-2558. You may send an e-mail at [email protected] or visit the address mentioned above.
6. Catalyst Sports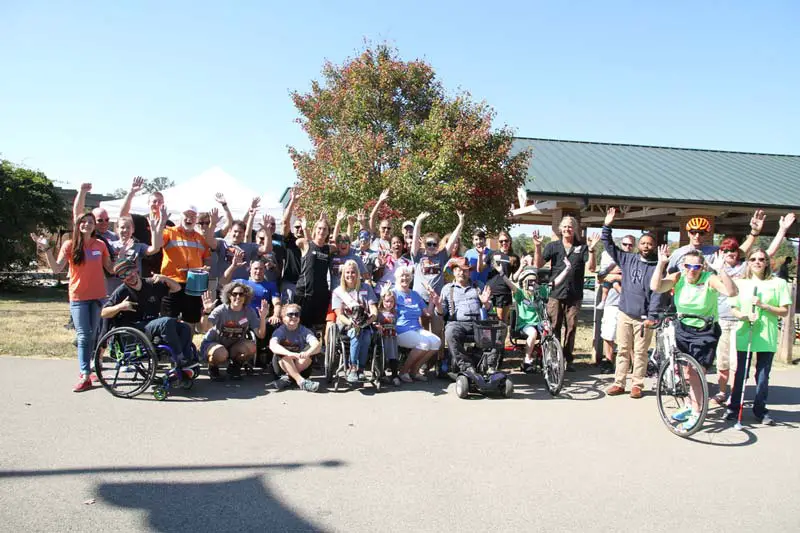 If you or someone you know has physical disabilities, they can go to Catalyst Sports for adaptive bike rentals. Their program will help the PWDs to feel less stressed during the pandemic and also to boost their confidence.
Of course, they have to get fitted first and assessed by the staff before they can rent a bike, which has a monthly rate. Aside from PWD-friendly programs, they also have other outdoor events such as outdoor rock climbing.
They have a wide range of adaptive bikes, such as upright and recumbent in both handcycle and tricycle designs. You may contact them at (404) 692-0933 or send them an e-mail at [email protected] for more information. You can also visit their address at 2020 Howell Mill Road NW, Suite D560, Atlanta GA 30318.