Whether you're here for a vacation or weekend getaway or if you're new to Manhattan Beach and need to stay for a while due to work, meeting a friend, visiting family members, or any other reason, you'll need a bike for going around the area.
If you're heading out to Manhattan Beach and would like to try bike rentals, you've come to the right place – we'll be recommending some great shops and services just for you.
Manhattan Beach Bike Rental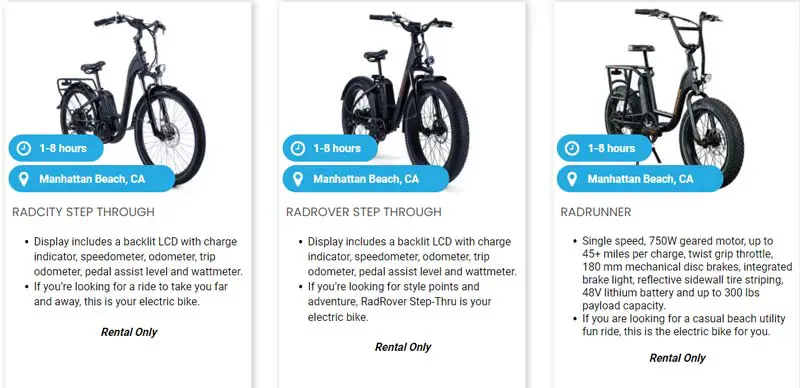 Open from 10 AM to 7 PM, the Manhattan Beach Bike Rental is located at 3616 Highland Ave, Manhattan Beach, CA 90266. They are both a bike rental service and store so you can also buy some e-bikes from them.
Their rental prices start at $50 depending on the length of time you'll rent them, the type of bike, and other bike features. Among the bikes for rent include electric bikes like the Radcity Step-Through, Super73 – Z1, Radrunner, and the 7-speed Radwagon.
Other than bike services, they also offer self-guided tours if you came to Manhattan Beach for some bike trail fun with family, friends, and/or colleagues. Among the guided tours include Hollywood Meets at the Beach, Muscle Beach and Boats, Three Piers and a Funeral, and Resort Style and Whales.
Likewise, they are also available for team building, in which they have packages for small and medium-sized groups. Simply contact them (information below) to book for up to 25 riders, such as for team building or family/class reunions.
Check out their website for more information on how to book your bike rental. They have specifications for each bike model for rent. You can visit their on-site store if you're around the area or you can simply call +1 213-986-7635 or send an e-mail at [email protected] for your inquiries.
Hermosa Cyclery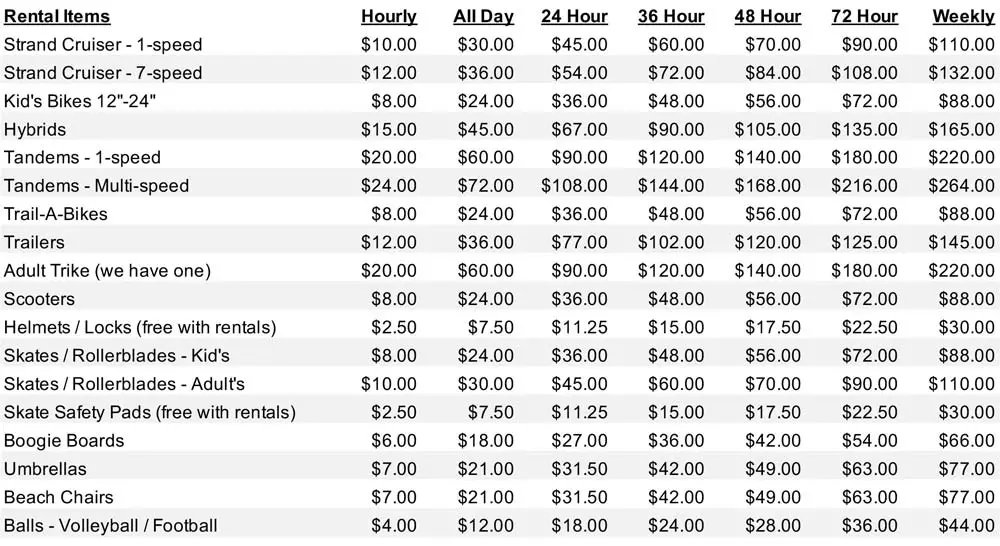 Offering hourly, daily, and weekly rates, the Hermosa Cyclery offers a wide range of bikes, hybrids, tandems, trailers, trikes, and even other beach accessories. They also have skates and rollerblades, boogie boards, as well as scooters, to complete the summer experience.
What we like about this bike rental service is that they accept walk-in rentals (up to 9 people) except for large groups or off-peak season. While The Strand doesn't allow e-bikes, you can rent cruisers and other standard bikes from the shop.
Among the great sceneries, you can spot on the area near the bike rental service include the South Bay Bike Trail, which spans 22 miles from Redondo Beach to Santa Monica Pier.
If you choose to bike around this area, from the north, you'll spot the Manhattan Beach Pier, Santa Monica Pier, Marina del Rey Fisherman's Village, Venice Boardwalk, Burton Chase Park, Hermosa Beach Pier/Plaza, and southwards to King Harbor Redondo Beach Pier.
To get more information on renting their bikes, you can visit them at 20 13th St, Hermosa Beach, CA 90254 from 9 AM to 7 PM daily. Check out their website for further information or you can also send them an e-mail at [email protected] or call (310) 374-7816.
Jeffers Beach Rentals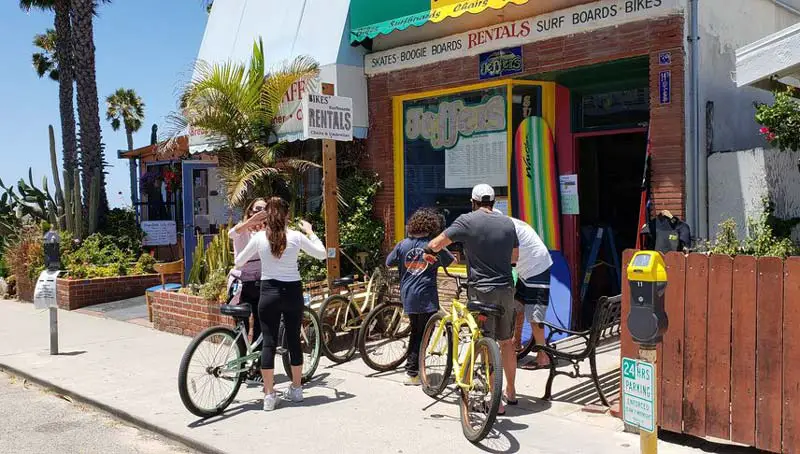 Open from 9 AM to 6 PM daily, Jeffers Beach Rentals is located at 39 14th St, Hermosa Beach, CA 90254. Among their bikes for rent include beach cruisers (single-speed) plus they also rent beach equipment, such as wetsuits, surfboards, and even boogie boards.
The rates vary depending on the type of bike and as a health and safety precaution, each of them is sanitized properly. Aside from bikes and beach equipment, they also sell refreshments at a more affordable price compared to nearby shops.
They have a fairly affordable price range, as well as friendly, approachable, and well-trained staff. Keep in mind, however, that they don't accept credit cards so be ready to leave an ID or debit card with you for bike rentals.
Feel free to contact them at (310) 372-9492, check out their Yelp page, or visit them at the address mentioned above. They're just a few walks away from Noble Park, Millennium Walkway, and the Beach House.
Marina Bike Rentals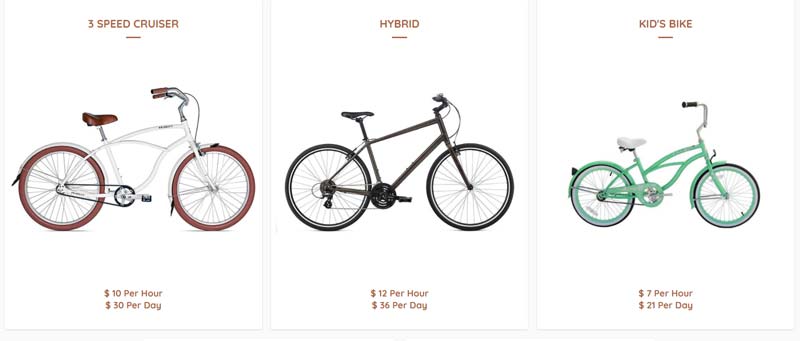 For those near Redondo Beach, you'll want to try out Marina Bike Rentals for your cycling needs. They are open daily from 10 AM to 6 PM (closed on Tuesdays) and you can visit them at 505 N Harbor Dr, Redondo Beach, CA 90277.
Among the bikes they have for rent include a 3-speed cruiser, a kid's bike, and a hybrid. They also have extras such as a kid's trailer and a tag-along so everyone in the family can enjoy it. Their rates range from $7 to $15 per hour or $21 to $45 per day depending on the bike and/or add-on you prefer.
Other than chilling at Redondo Beach, you can also check out the 20-mile bike path stretching from the beach to Santa Monica if you want to go sight-seeing by yourself or with family and friends.
You can get in touch by calling +1 310-318-2453 or e-mailing them at contactus@marinabikerentals.com to ask about bike rentals and schedules. Their website also has a complete list of their bike specs and renting information.
Synaptic Cycles Bicycle Rentals (Delivery Only)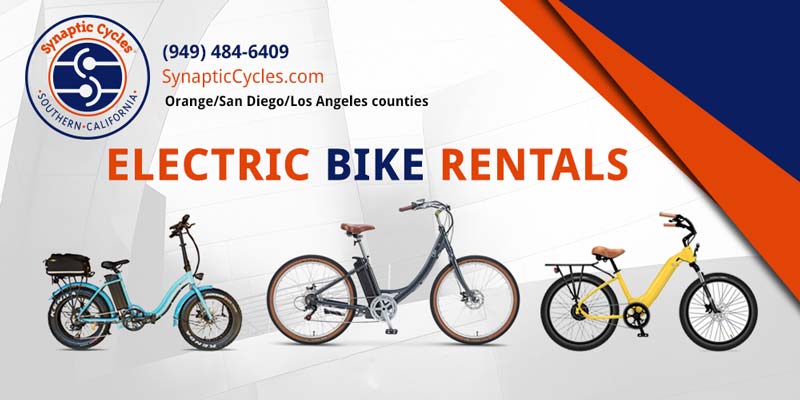 For those who are looking for high-end road bikes to rent, Synaptic Cycles Bicycle Rentals is for you. Among the areas included in their service is Los Angeles, which covers Manhattan Beach.
What's unique about this bike rental service is that they deliver your bike to your doorstep and also pick up your bike when the rental period is over – no need to go to their shop just to return the bike.
They offer e-bikes and road bikes for rent, with brands such as KHS, Scott, Masi, Blix, Electric Bike Co., Aventon, Haro, Coastal Cruiser, and Focus bikes. Aside from renting, they also offer some of them for sale – they even have MTBs up for grabs.
To reserve a bike, head to their website or call them at +1 949-484-6409. You can also drop by their main office at 34085 Pacific Coast Highway, Suite 108, Dana Point, CA 92629 for more information on bike rentals.