If you're heading to Santa Cruz for a vacation, job opportunity, visiting family, or whatever purpose, you'll need a good bike rental service to get you around the areas.
Here are noteworthy bike rental services in Santa Cruz to get you started:
Specialized Santa Cruz Experience Center
For those who want a bike rental service near the San Lorenzo River, the Specialized Santa Cruz Experience Center is located at 415-b River St, Santa Cruz, CA 95060 and is open from 10 AM to 5 PM (except Wednesdays when they close at 3 PM, explained below).
They have a wide range of models that you can rent, categorized into MTB, gravel, e-bikes, and road bikes. Aside from that, they also have accessories for rent. They even have bike demos so that you can try out a bike for a significant amount of time before you decide to purchase it.
What we like about this bike shop is the weekly group ride program, wherein they close early every Wednesday so that they can bike with the community and help them enjoy the trails.
You can find out more information about this bike rental service from their website and you can also book your bike rental schedule using this form. Simply choose the date(s) you want to ride the bike, choose a bike you want, and they will schedule your booking and process your payment.
For additional inquiries on their bikes, feel free to inquire at [email protected] or call +1-831-331-4827. You can also visit them on-site with the address mentioned above – they're located near Chipotle Mexican Grill and World Market.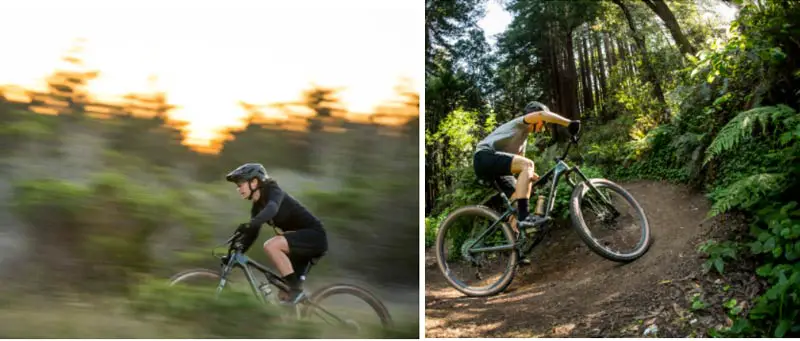 Epicenter Cycling
Located at 1730 Mission St, Santa Cruz, CA 95060, Epicenter Cycling specializes in both bike rentals and demos so that you'll know if a bike is worth purchasing. They also sell bikes as well as accessories and parts for your needs.
With well-trained and approachable staff, they will teach you the basics of having a bike, choosing parts, proper sizing depending on the rider, maintenance, and more. If you are having trouble looking for available bikes in bike rentals, try out this store since they have a lot of bikes in stock!
Aside from taking orders by phone, the staff will also explain to you the basics of bicycles if you're a beginner and also answer nearly every question you have with regards to the bike rental program.
If you want to get in touch, simply call them at +1-831-423-9000 or visit their address mentioned above. The store is open from 10 AM to 6 PM daily. For inquiries on their other services, you can also check out more information on their Yelp page.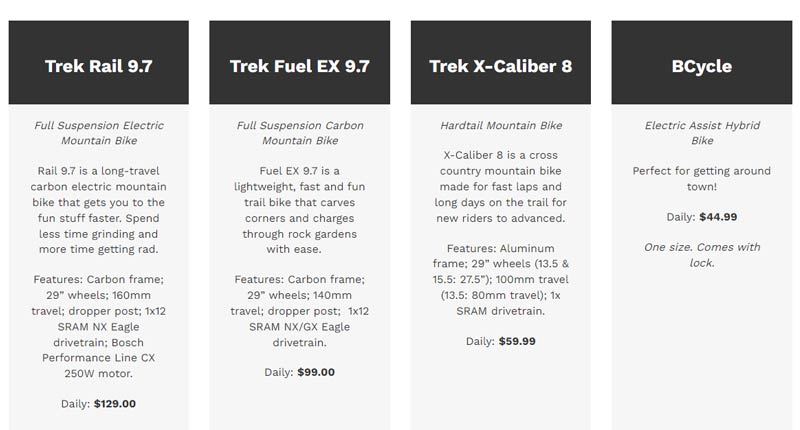 Cycle Works
Featuring bike brands such as Jamis Bikes, Kona, Marin, Pivot, Tuesday, and Momentum, Cycle Works offers hourly ($12) and daily ($48) rates for their beach cruisers (includes a lock and a helmet). They also offer discounts for renting 2 days or more.
Located at 1420 Mission St, Santa Cruz, CA 95060, Cycle Works also rents out full-suspension MTBs, as well as tandems and hardtail bikes. This means that you can rent bikes whether you're solo or a duo – or even a group who wants to ride together.
Their bike shop is near McDonald's and Burger Santa Cruz so there are plenty of food choices after a good biking spree.
You can e-mail them at [email protected] or call at (831)-316-7671 for more information and booking inquiries. Aside from that, you can also check out their website or visit them at the address mentioned above. They are open from 10 AM to 6 PM daily.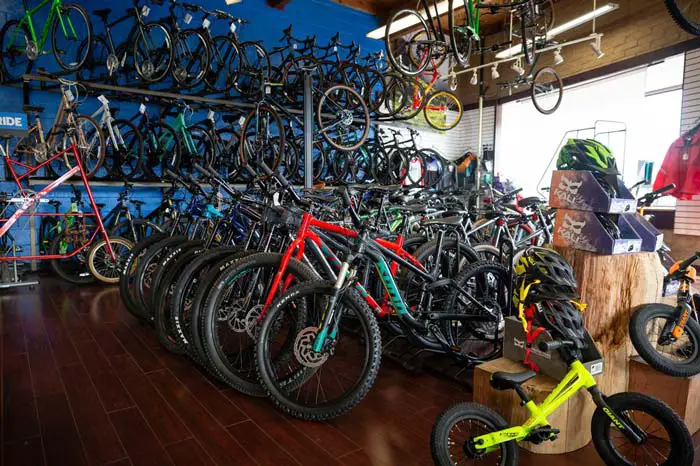 Scotts Valley Cycle Sport
If you want a variety of bikes to choose from, the Scotts Valley Cycle Sport offers e-bikes (road and MTB), regular MTB, kids' bikes, cruisers, trailers, and even family bikes or cargoes. They also rent an autorack for those who need to take their bike far away.
The bike shop opens from 10 AM to 6 PM on weekdays and until 5 PM on weekends. Their location is near Casa Nostra and Otoro Sushi so you can also grab something to eat after biking. They have a wide range of bikes for sale as well (other than renting) and most of which are specialized designs.
Aside from bike rentals, they also accept trade-ins, which is great if you have an old bike and would like a newer model. They also have a mobile repair shop for your maintenance needs.
Booking a rental appointment is simple – just go to their website, select a date slot and duration, choose your bike, and wait for the instructions on payment and pickup. For further questions, you can also call them at (831) 475-3883 or head to their location at 203 Mt Hermon Rd, Scotts Valley, CA 95066.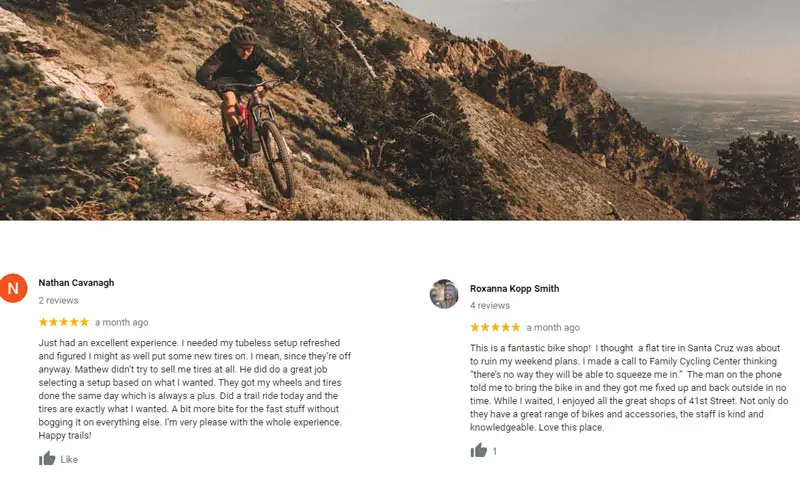 Spokesman Bicycles
Located at 231 Cathcart St, Santa Cruz, CA 95060, Spokesman Bicycles offers a wide range of specialized bikes for sale and rent. They have e-bikes, road bikes, MTBs, kids' bikes, hybrid, and gravel bikes to choose from.
To schedule a demo or rental, simply contact them through their website, call them at 831-429-6062, or simply visit their on-site location, which is open from 11 AM to 6 PM daily. The bike shop also offers apparel, helmets, parts, and lights for you to spice up your bicycle.
Aside from renting bikes and selling them, Spokesman Bicycles also offer professional bike services such as fitting, trade-in, repairs, and demos. Among the bikes that are available for demo and rent include Specialized, Ibis, and Salsa bikes that are suitable for a variety of terrains.
When it comes to expertise, the shop staff members are quite knowledgeable with bikes and will also assist new cyclists on their journey when it comes to bike fitting, safety, maintenance, and the like – great for beginners and hobbyists alike.
They will deliver your bike anywhere within the area of Santa Cruz and they have free shipping on any regular bikes at least $99 and above. They also support curbside pick-up and accept PayPal financing.