Do you want to know where in San Diego, CA you can rent a bike? Worry no more – we have some great suggestions below on ideal bike rental spots and shops for you. We know how fun it is to bike out in the sun and if you live near San Diego, here are the different bike shops and rental services that you can check out.
The Best Bike Rentals in San Diego
Here are some of the best bike rentals and shops to check out in San Diego, CA: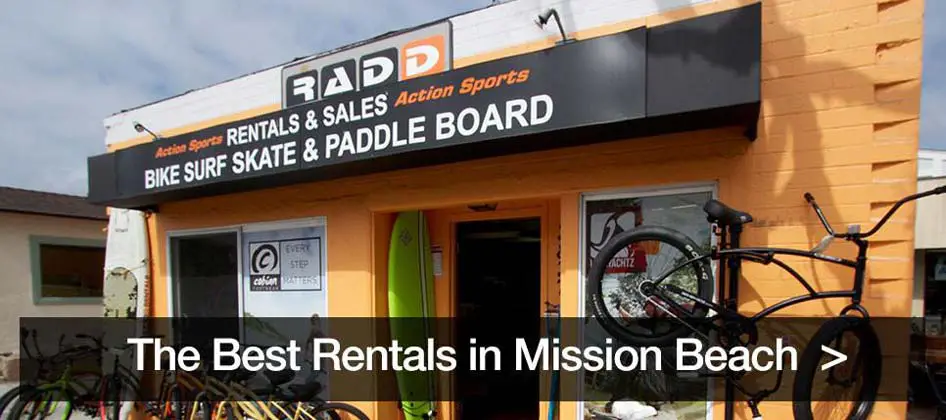 Located at Mission Beach, San Diego, Radd Action Sports combine the best of both worlds: bicycles and surfboards! That's right – they sell surf equipment and paddleboards aside from bicycles and cruisers. If you're tired of land travel, you can conveniently hop on the waves!
Because the beach is only around 50 yards away from the bike shop, it's a convenient way to switch between surfing and biking. Within the area where their shop is located, there's also a boardwalk so you can enjoy bike cruising while carrying your surfboard to the beach (or just enjoy biking, if surfing isn't your forte).
You can contact Radd Action Sports at (858) 488-7789 for more information. Their address is at 3837 Mission Blvd, San Diego, CA 92109, USA. For pricing on their surfing equipment and bicycles, check out their rental rates page.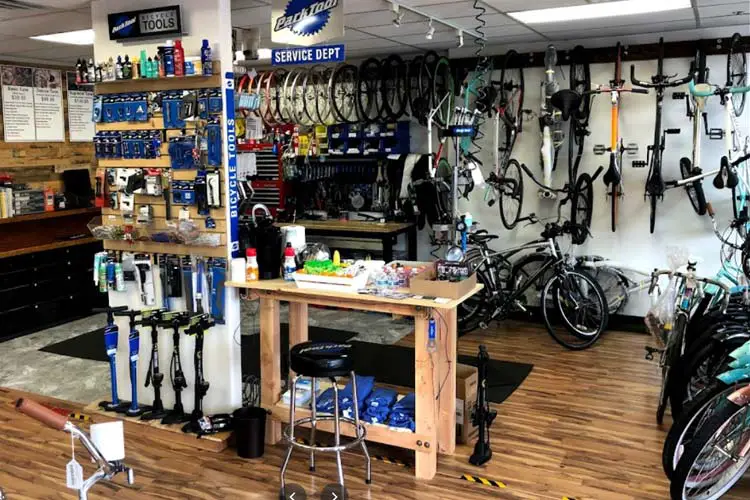 Located at 910 Grand Ave Ste 111 San Diego, CA 92109, this bicycle shop offers bike rentals as well as repair and maintenance services. As per pandemic guidelines, they offer curbside pickup, in-store shopping, and in-person visits but with health and safety measures such as staff members wearing gloves. They also allow contactless payments.
They offer rental bike reservation as long as it's made 12 hours before the intended time. There are many bikes to choose from, such as hybrid comfort, beach cruiser, tandem bikes, kids' bikes, trailers for tots, baby seats, and extras, such as baskets and helmets.
If you are interested, their business hours are from 10 AM to 6 PM. You may contact them at (858) 220-6187 or visit them on-site.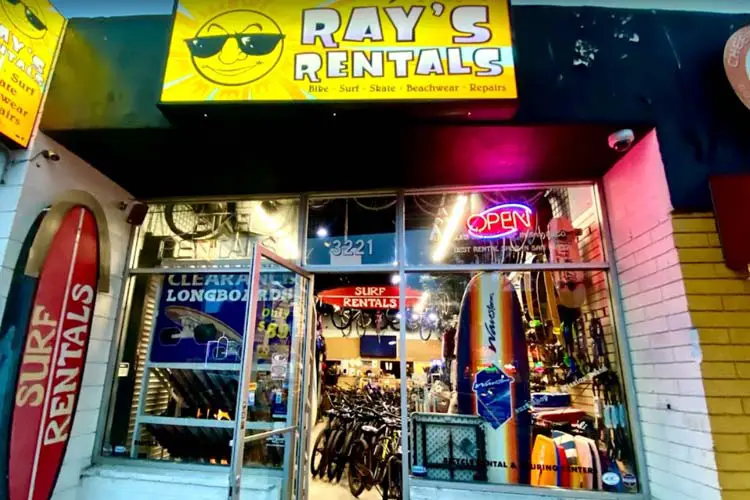 Yet another location at Mission Beach, this bike shop and rental service is also great for those who are looking for surfing spots. Their operating hours are from 9 AM to 7 PM and they also accept various payments, such as Apple Pay and credit cards.
They have a plethora of bike types, as well as bodyboards, paddleboards, snorkel gear, skateboards, bike gear for kids, and more. When it comes to bikes, they have bicycles with coaster brakes that are ideal for cruising. Among their bike brands include "Specialized" although their best-selling rented bike is the Beach Cruiser.
For more information on what they offer, you can visit their location at 3221 Mission Blvd San Diego, CA 92109 or contact them at (858) 488-7297. You can also send them an e-mail at [email protected]. They also ensure health and safety measures such as wearing masks and contactless payments.

If you are looking for a bike rental shop that's open 24/7, the Wheel Fun Rentals – Wyndham San Diego Bayside is for you. Located at 1355 N Harbor Dr. San Diego, CA 92101, they offer bike rentals for the entire family so it's a great place to take your kids.
They have a lot of bicycles, such as tandems, cruisers, Surreys, electric bikes, family bicycles, multi-speed bikes, and others. You'll also have breathtaking views of various spots such as the San Diego shorelines and piers. Their staff members are knowledgeable and are great at assisting new riders.
When it comes to pricing, you can check out their rentals page to select a bike that best suits your needs. They have hourly, half-day, and whole-day rates. Aside from that, they also adhere to COVID-19 health and safety guidelines. If you have further questions, you may contact them at (619) 342-7244 or visit the address mentioned above.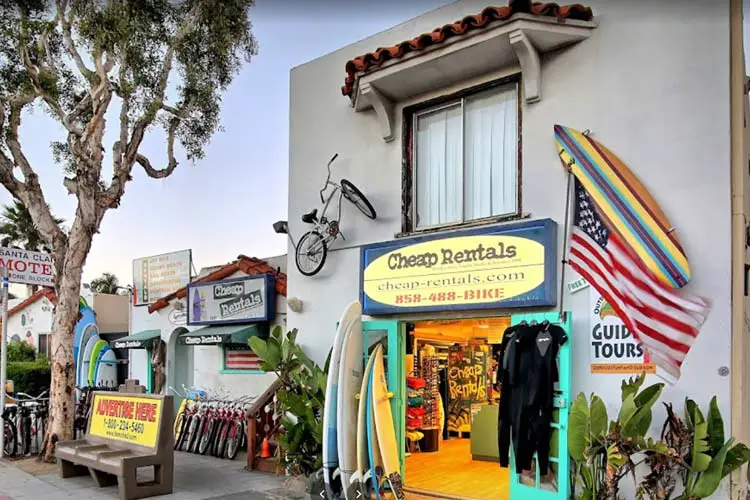 Here's another spot for the surfer-slash-cyclist: Cheap Rentals from Mission Blvd. Established in 1998, this long-standing rental service is a great way to enjoy the summer in San Diego, CA. When it comes to bikes, they have a lot of choices for you, such as:
cruisers
additional child trailers
tandem bikes
kids' bikes
Not to mention, they also have other rental services, such as skateboards and in-line skates. If you're a certified surfer, they also rent out surfboards, wet suits, and even beach gear. When you rent a bike from them, the bikes come with baskets, locks, and helmets so you just have to ride them.
What's great about their location is that it's kid-friendly, has wheelchair accessibility, allows pets, and also accept credit cards. You may visit them at 3689 Mission Blvd San Diego, CA 92109 or call (858) 488-9070 for more information.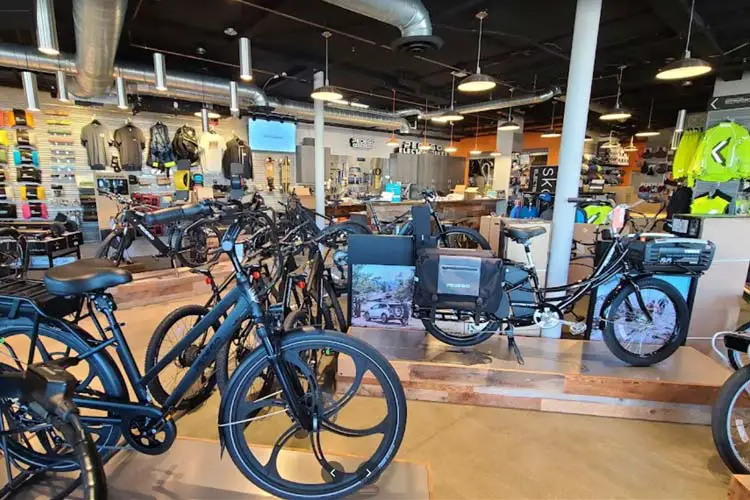 If you prefer cruising with electric bikes, the Pedego Electric Bikes La Jolla is for you. Located at 5702 La Jolla Blvd Ste 101 San Diego, CA 92037, they have a "rent-to-own" program for those who want to own their bike for certain purposes (e.g. going to work) but are low on budget.
Under the COVID-19 health and safety guidelines, the shop offers curbside pickup, as well as virtual consultations from their knowledgeable staff members. They also offer contactless payments for added convenience.
They have various rates for their bikes depending on whether you want to go on an hourly rental or a whole-day riding experience. You may contact the shop at (858) 291-8845 or visit them at the address above. Their office hours are 10 AM to 7 PM on weekdays, 9 Am to 6 PM on Saturdays, and 10 AM to 6 PM on Sundays.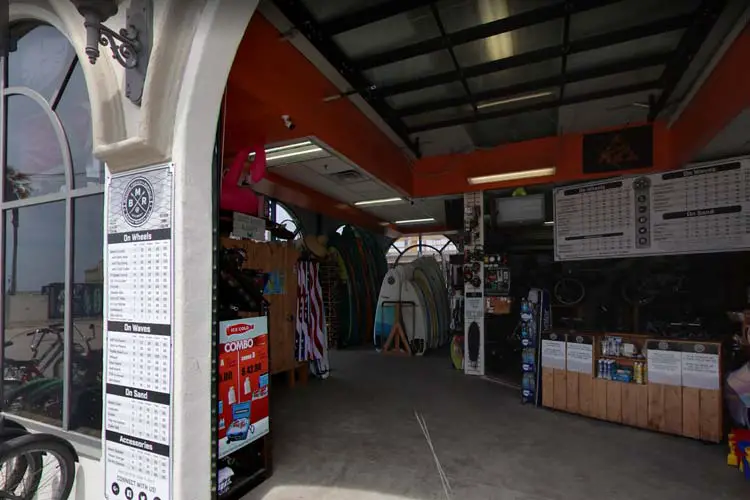 At Mission Beach, there's another rental service that's both for bikes and surfboards (as well as in-line skates) so it's an all-in-one summer riding experience. They offer a wide variety of bikes for rent, such as:
cruisers (adult and kids)
trailer add-ons
tag-along
kids' bikes
tandem bikes
3-speed cruisers
Aside from those bikes, they also have additional accessories for you to choose from, such as a basket, lights, bike lock (additional), bell/horn, portable music speaker, and power charger. They also offer free lessons and other services to help the new rider. They also sell and rent various beach gear, such as chairs, umbrellas, and the like to complete your vacation experience.
You may visit their store at 3136 Mission Blvd San Diego, CA 92109 or contact them at (858) 488-4457 for more information.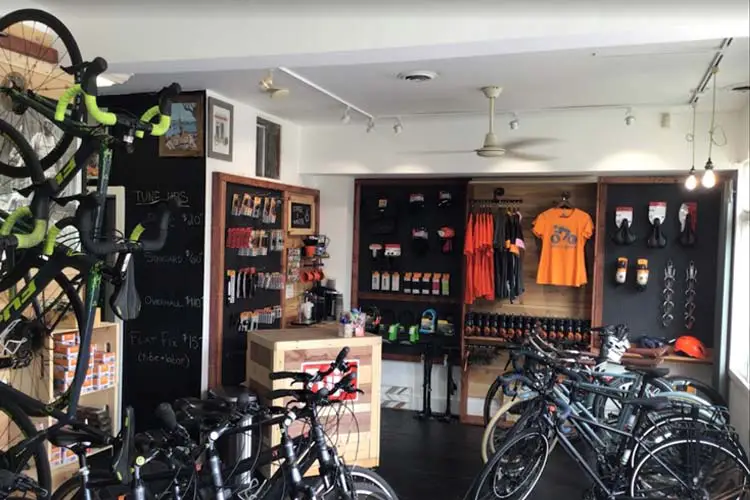 When it comes to bike rentals if you like to choose from a wide assortment of road and city bikes, Stay Classy Bikes is a rental service for you.
They offer a lot of bicycles on their rental page with various sizes that will suit different riders. Aside from that, they also offer different rental rates from single-day renting up to a week.
Check out Stay Classy Bikes' hub at 534 25th St San Diego, CA 92102, or call them at (619) 297-5500 for more information on their rentals. To adhere to COVID-19 safety guidelines, they also offer contactless payment options and enforce other health protocols in the store.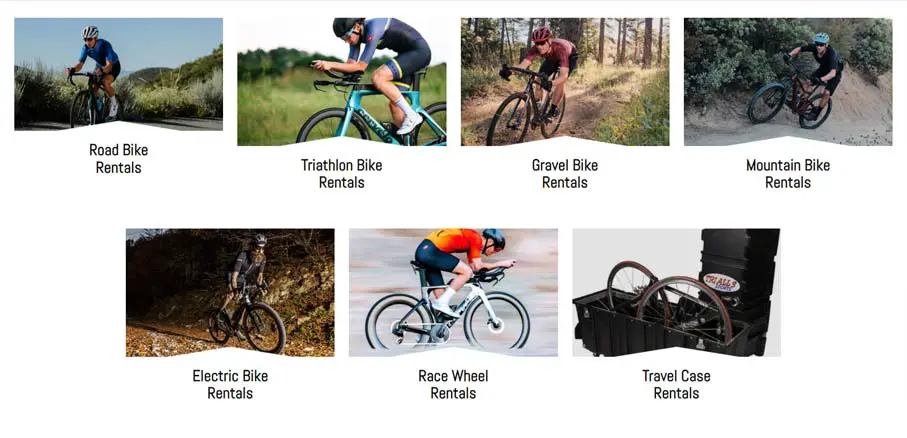 Located at 1891 San Diego Ave San Diego, CA 92110, Moment Bicycles offers a plethora of bike types, such as road, gravel, mountain, and triathlon bikes. They even have travel cases for rent, as well as electric bikes and race wheels.
To adhere to the COVID-19 health standards, they have limited people in the store plus they also offer virtual consultations. Their office hours are from 11 AM to 7 PM (10 AM to 6 PM) on weekends while they're closed on Tuesdays.
Try giving them a visit at the address above or you can contact them at (619) 523-2453 for more information.