If you're looking for the best bike rentals in Miami South Beach, you've come to the right place. Whether you're staying there for work or business opportunities or if you just want to relax by the beach, we've got a bike rental service just for you. Check out our list below for more information and how to contact them.
Best Shops for Bike Rentals in Miami South beach
Here are some of the best bike rentals that you'll like when you head to Miami South Beach: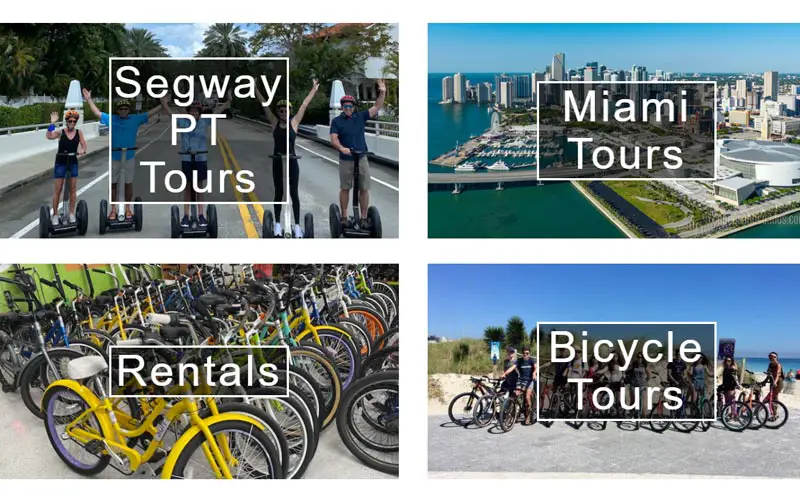 Don't let the name fool you – South Florida Trikke Segway Tours also offers bikes for rent, as well as bike tours, and more. They have various options, such as cruisers, fat tires, tandem bikes, and electric bikes. You can also rent rollerblades if you like.
If you'd like a tour of Miami, their staff will be happy to assist you with guided tours and the like. They also enforce social distancing to adhere to pandemic health and safety protocols.
They have just-right prices, especially if you are a whole family touring in Miami, plus they have customer-friendly and beginner-friendly staff. They also have kids' bikes and seats just for children/babies.
Aside from bike rentals, they also offer other services, such as food tours, water sports, helicopter and airplane tours, bus tours, and more for large groups. Just contact them ahead for details. Their quarters are open from 9 AM to 8 PM every day.
Their address is at 1401 Washington Ave, Miami Beach, FL 33139. You can also spot them on Google Maps for further information. If you have questions regarding their bike rentals, e-mail them at [email protected] or call 305-830-9440.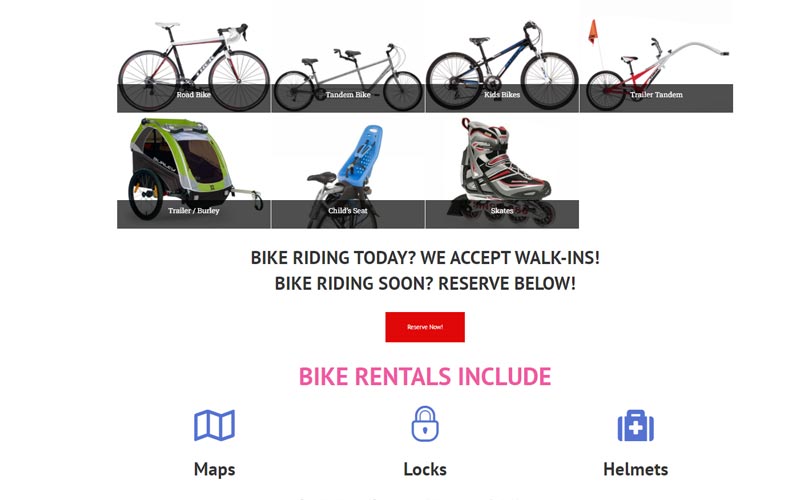 When it comes to bikes, the Bike and Roll Miami Segway Tours and Bike Rentals is a service that's made for the beach. They offer more than just bicycles for rent but also skates and Segways for the entire family or group. They have tour guides that will assist you in checking out scenic spots in Downtown Miami, Little Havana, Coconut Grove, Key Biscayne, and more.
Each bike rental comes with a map, helmet, lock, and bike lights for safety so you don't have to rent them for extra fees. They have more than a hundred bikes to choose from – each with its different styles. They have cruiser bikes, road bikes, kids' bikes, and hybrids as well.
When it comes to staff members, they are friendly and they make the process simple for those who rent anything from their store. The staff members will ensure that you get a bike that properly fits your size and riding comfort/preferences.
If you have children, you can also take them to the nearby park. They also have other unique bike types, such as a fitness bike and a trailer tandem. You can also rent trailers and child seats.
Their address is at 210 10th St, Miami Beach, FL 33139 and they are open from 9 AM to 7 PM. You can also call them at 305-604-0001 for more information. Check them out on Google Maps for further directions.

If you're a sporty type or just want to get fit by riding a bike, the SunCycling Cycle and Fitness Shop are for you. Located at 3001 SW 27th Ave, Miami, FL 33133, they are open from 11 AM to 7 PM on weekdays, up to 6 PM on Saturdays, and up to 5 PM on Sundays.
To adhere to the pandemic health protocols, they enforce everyone to wear face masks on site for safety and they also have delivery services. The staff members are friendly and will also accept returns on bike rentals if they spot something is wrong with your bike. They also offer bike servicing with their certified mechanics.
Serving patrons since 2008, Suncycling has a wide array of bikes for sale and rent. They have e-bikes, carbon road bikes, triathlon bikes, kids' bikes, city bikes, hybrids, and even wheelsets. You can choose from daily or weekly rentals for your bike although the helmet, basket, cargo case, and extra pedals have fees.
The good news is that they offer discounts if you do want to extend your bike rental period. They may also offer upgraded bikes – such as full-suspension e-bikes made for the mountains and the like (just contact them for more information on such bikes).
Their bike store and rental service is near some restaurants and cafes, as well as a convenience store and a wine store. They can be reached at (786) 409-2663 or you can book through their website.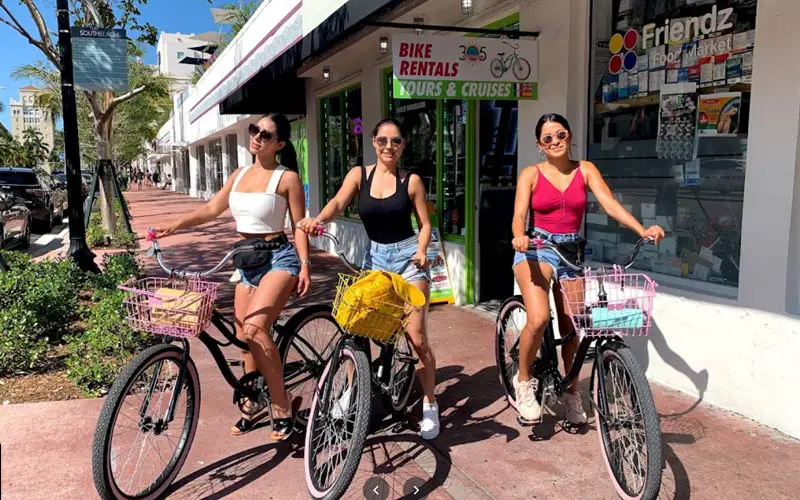 Located at 907 Washington Ave, Miami Beach, FL 33139, 305 Tours and Rentals offers bike tours for groups, in which they have multi-day rental offers. Their bike list includes fat tires, beach bikes, tandem bikes, and electric bikes. They also have rollerblades up for grabs if you feel like it.
They have baskets and locks included for their multi-day rentals and we like their headquarters when it comes to cleanliness and arrangement. The staff members are welcoming and respectful to guests, especially to newcomers.
You can visit them at the address mentioned above or you can send them an e-mail at [email protected] or call +1 (786) 622-1305 for further questions. You can also check them out on Google Maps for more information on directions.